Electronic Signature Features That Move your Business Forward
Get documents signed online with confidence using jSign®. No paper, no printing. Just quick, easy digital signing.
Signing Documents
Have documents signed electronically in a variety of ways:
Sending Documents for Signing
Stay organized and keep business moving with these robust options.
Set due date and send reminders
Send to an unlimited amount of signers / contacts
Choose from sequential or parallel signing order
Integrate with Google Drive, and Dropbox
Use file formats like .pdf, .doc, .docx, .ppt, .pptx, .xls, .xlsx, .bmp, .png, .jpg
Save signed documents in the cloud for easy reference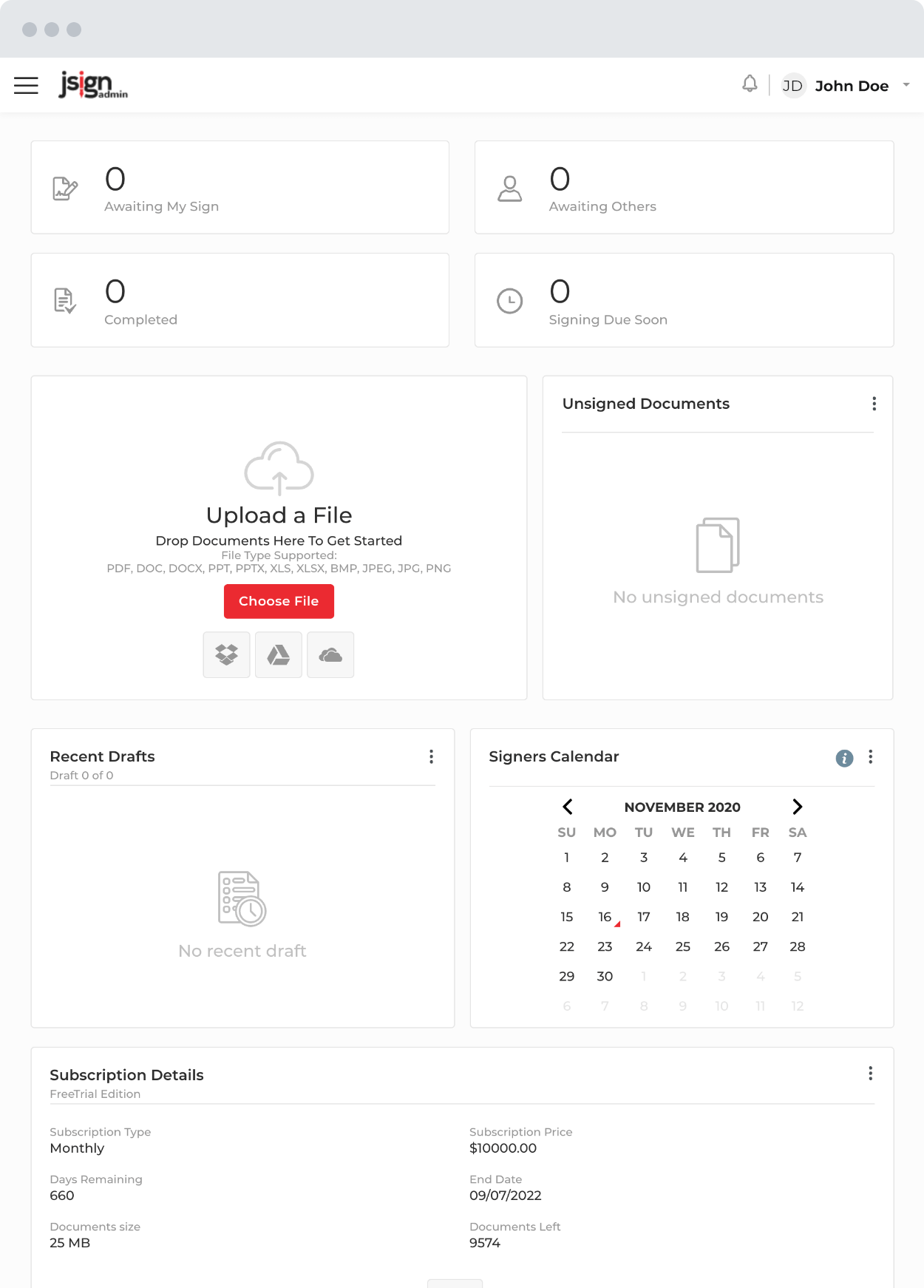 Security & Blockchain Stamping
Ensure the authenticity of signatures and keep documents free from tampering.
Documents are tracked and timestamped
Signing location restrictions can be enabled
Certificate of completion showing IP, browser, device & location of signers sent with each document
Two-factor authentication through mobile number and email
Worry-free Document Signing in the Cloud
Whether you're signing a document or need to collect signatures, jSign makes electronic signing a breeze. Get started today.