jSign Enterprise Services
jSign with blockchain provides a unique way to implement a solid, secure, and reliable e-signature process into your enterprise document workflows. With jSign e-signature APIs, integrations into mission-critical applications are simple and more cost-effective – and do not need to fit into a full ecosystem of applications – as other products require.
Blockchain technology adds a unique layer of protection and process tracking, and provides a solid signature process that is reliable, secure, and can stand up to a legal challenge.
jSign Enterprise services are HIPAA compliant and meet Code of Federal Regulations (CFR) requirements for medical workflows.
jSign Enterprise services includes user management tools, reporting, analytics, and signature APIs for the enterprise. The API's services can be deployed in full or used in groups, depending on your unique environment. We provide full documentation, development guidance, and offer technical support to assist your development within your custom workflows.
jSign with blockchain technology, your organization can:
Create and track legally-binding, signed documents
Create a solid audit trail
Prevent signature or document tampering
Build unique signature processes that fit your own workflows
Maintain HIPAA compliance
Track the entire signature process and provide updates
Customize signature fields with your own branding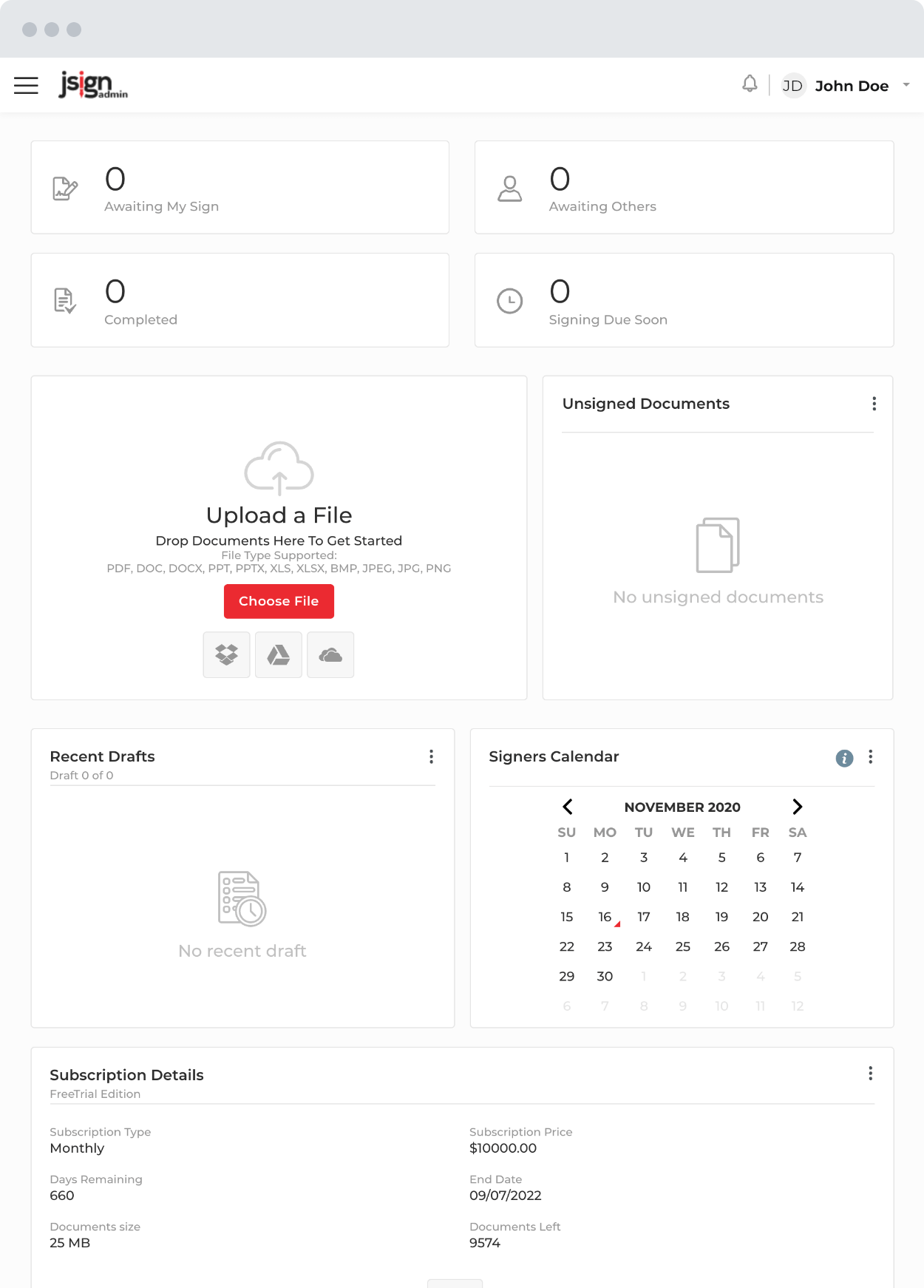 Worry-free Document Signing in the Cloud
Whether you're signing a document or need to collect signatures, jSign makes electronic signing a breeze. Get started today.